Many dead in fire at migrants detention center in Mexican border city
March 28, 2023 5:04AM CDT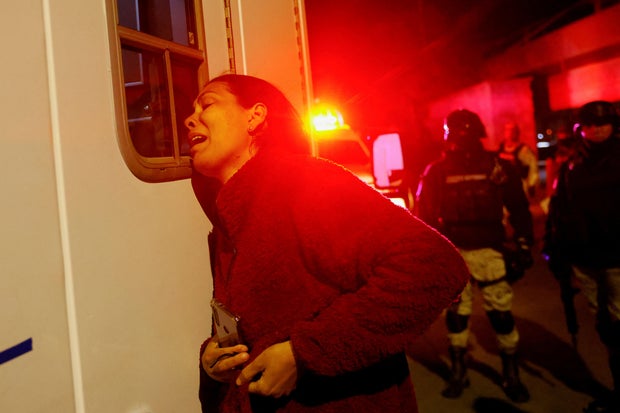 Several people at an immigration detention center in a Mexican city on the U.S. border died in a fire that broke out at the facility overnight, local media reported Tuesday.An Agence France-Presse journalist saw firemen and rescuers placing several bodies covered with blankets in the parking lot of the National Migration Institute (INM) facility in Ciudad Juarez.

INM press personnel reached by AFP declined to specify the number of victims.

Local media, citing unnamed sources, estimated that there were dozens of deaths. The Reuters news agency cited two sources with the local government as saying at least 10 people lost their lives, adding that volunteer rescuers put the figure at 37, with many more injured.

A rescuer who asked not to be identified because he was not authorized to speak to the press told AFP there were about 70 migrants, mostly Venezuelans, at the site.

Reuters says the victims were mostly Venezuelans.

The fire broke out shortly before midnight, prompting the mobilization of firefighters and dozens of ambulances.
Ciudad Juarez, which neighbors El Paso, Texas, is one of the border cities where numerous undocumented migrants seeking refuge in the United States remain stranded.
A recent report by the International Organization for Migration (IOM) states that since 2014, some 7,661 migrants have died or disappeared en route to the U.S. while 988 perished in accidents or while traveling in subhuman conditions.
More about:
---