Tropical Storm Harold forms in Gulf, immediately heads for Texas
August 22, 2023 5:05AM CDT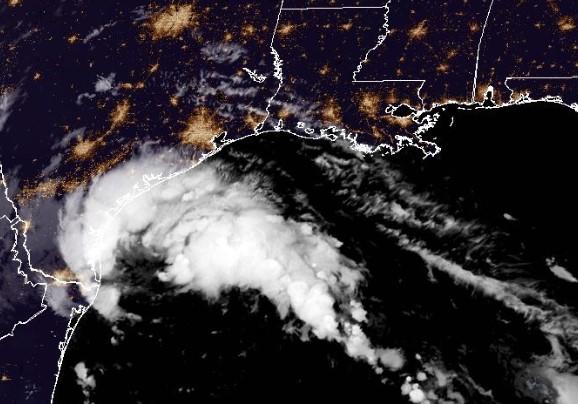 Another tropical system is about to hit the U.S., a day after Hilary drenched parts of California and Nevada. A tropical depression  strengthened into Tropical Storm Harold in the Gulf of Mexico overnight and set its sights on Texas, the National Hurricane Center said.

A tropical storm warning was up from the mouth of the Rio Grande to Port O'Connor and a tropical storm watch was issued for Port O'Connor to Sargent, Texas.

The hurricane center said Harold was already starting to bring heavy rains and strong winds to the warning area and would move farther inland as the day wore on.

As of 5 a.m. EDT, Harold was 155 miles east-southeast of Port Mansfield, Texas and moving west-northwest at 18 mph with maximum sustained winds of 45 mph. Harold could get stronger before making landfall, the center pointed out.

Tropical-storm-force winds extended outward up to 115 miles from Harold's center.

The system is expected to produce 3 to 5 inches of rain with up to 7 in some spots through early Wednesday. Scattered instances of flash flooding are possible.
More about:
---